Category: School Rules
---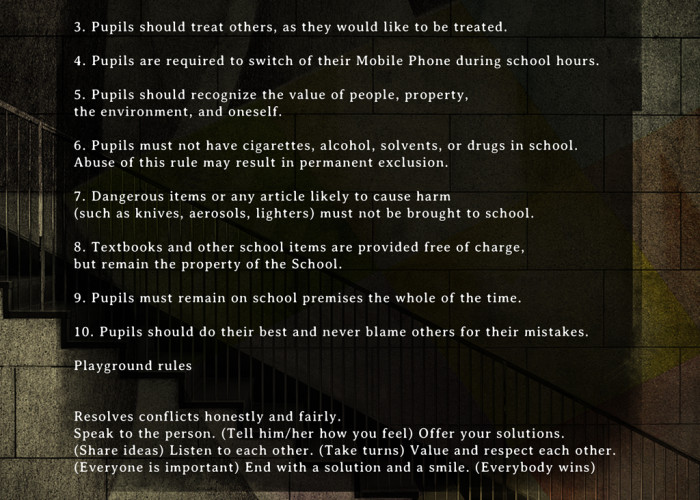 ---
School Rules 
Good citizen policy
1. Pupils should come to school ready to learn and work hard.
2. Pupils are expected to be courteous and cooperative with all teachers and other students.
3. Pupils should treat others, as they would like to be treated.
4. Pupils are required to switch of their Mobile Phone during school hours.
5. Pupils should recognize the value of people, property, the environment, and oneself.
6. Pupils must not have cigarettes, alcohol, solvents, or drugs in school.  Abuse of this rule may result in permanent exclusion.
7. Dangerous items or any article likely to cause harm (such as knives, aerosols, lighters) must not be brought to school.
8. Textbooks and other school items are provided free of charge, but remain the property of the School.
9. Pupils must remain on school premises the whole of the time.
10. Pupils should do their best and never blame … Read More »
---